Why we've made the switch to alcohol free sanitiser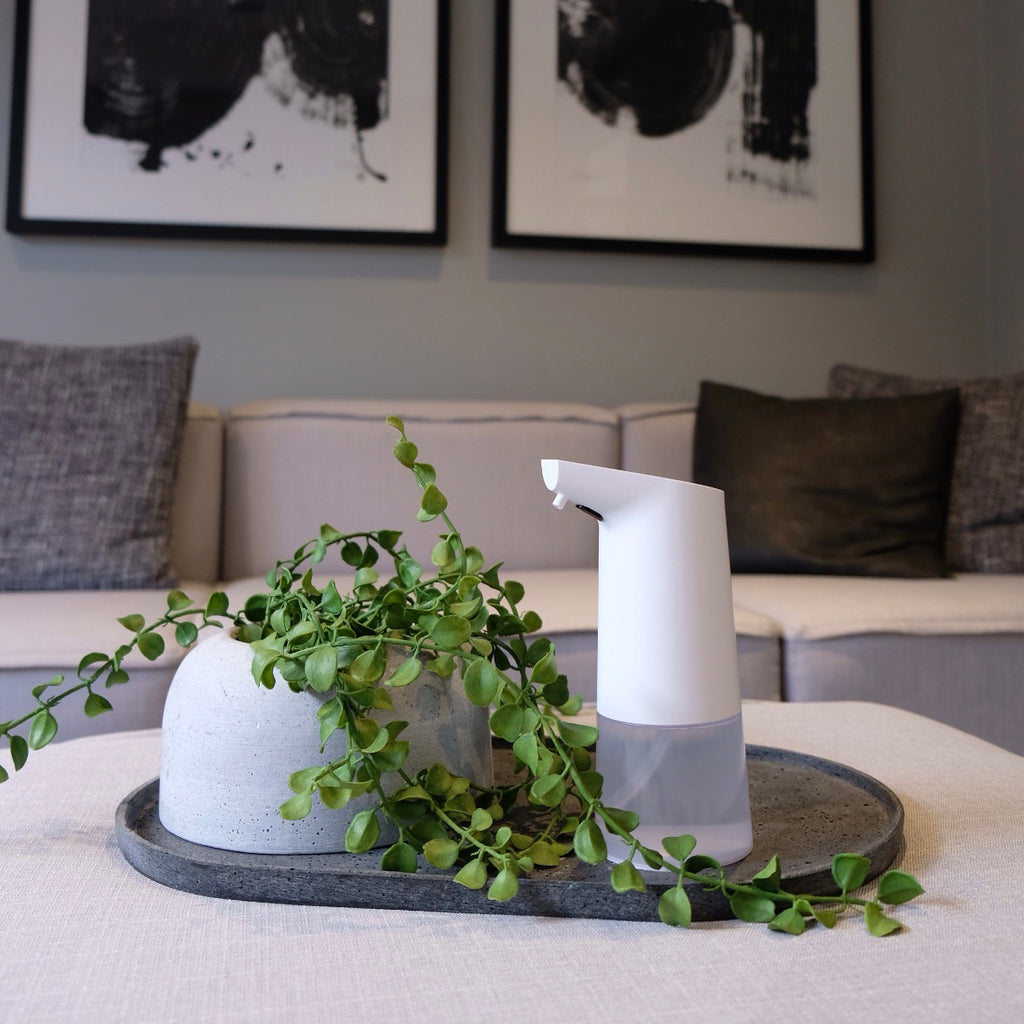 COVID-19 has made hand sanitiser an "essential" item. It has flown off supermarket shelves faster than toilet paper and is now a huge part of our everyday lives. But that doesn't mean it's enjoyable to use.
If you're using an alcohol-based gel, you may have noticed that your skin has started to dry out. And not in a good way.
That's why we've chosen to use an alcohol-free sanitiser, that contains moisturising Aloe Vera and Essential Oils. It's tough on germs, but gentle on skin, just the way we like it!
Who are our suppliers? We're glad you asked. It's Hands First; a proudly independent local producer based in South Australia. 
Here are some advantages of using alcohol-free hand sanitiser:
It won't dry out your skin. In fact, it will moisturise it
Long term, frequent use of alcohol-based sanitiser can dry out your skin, leaving it feeling raw and itchy. However, our alcohol-free sanitiser contains aloe vera and essential oils, which will make your hands feel hydrated and smooth, instantly.
No cracked skin
Did you know that alcohol strips away protective oils that sit on the surface of your skin? The temporary absence of this layer can lead to increased skin irritation, which may cause some discomfort. Or even further issues, such as dermatitis. This won't be a problem with an alcohol-free solution.
Longer lasting protection
Alcohol-based sanitisers stop working as soon as they dry. But our products are specially formulated to remain active for up-to four hours after application, so you can feel protected, for longer.
Soothing lemongrass scent
There's nothing worse than the overpowering smell of alcohol when you first apply some hand sanitisers. It can be so intoxicating that you feel like you've just done a shot of vodka. Our hand sanitiser is lemongrass scented, so it smells clean and refreshing, with no artificial colours or fragrances.
It's safer
One thing you may not think about is how flammable alcohol-based sanitisers are. This can make them a hazard to have around the house, especially if small children are around.  
Still not convinced that alcohol free hand sanitiser is best? Then perhaps this will get you over the line...
DISPENSE's hand sanitiser lasts up-to five times longer than regular alcohol-based gel. Just 50ml of our product will provide 100-120 applications, while 60ml of Purell will provide just 30.
This means you will get up to 1200 applications from the 500mL bottle of foaming sanitiser that comes with each dispenser. And if you're a business, with hundreds of people coming in and out of your workplace everyday, then DISPENSE is going to make a big difference to your bottomline, while keeping your staff and customers safe and happy.
Note: Information in this article was sourced from Hands First, our chosen foaming soap and sanitiser supplier. Click here to learn more.